Our Platform
We make marketing easy so that you can focus on what you know best, your business.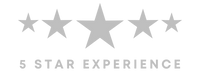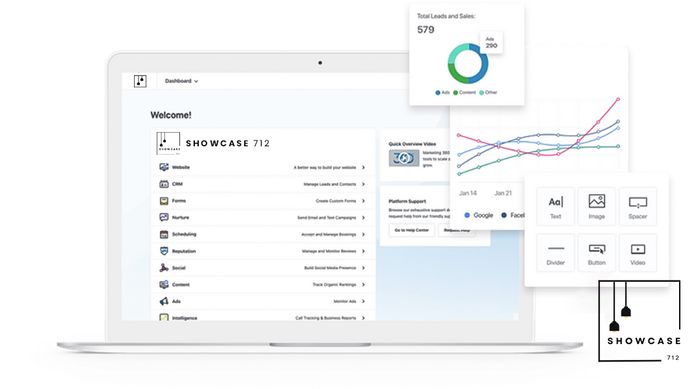 The Showcase 712 Command Platform.
At Showcase 712, we're committed to helping service-based businesses succeed online. That's why we're proud to offer our powerful backend marketing platform. This is designed to help you manage your online presence and attract more customers to your business.
Your marketing command platform is like an all-inclusive resort.
You get access to everything.
One price.
One login.
One platform.
Here are a few of the key benefits you can expect from using our platform: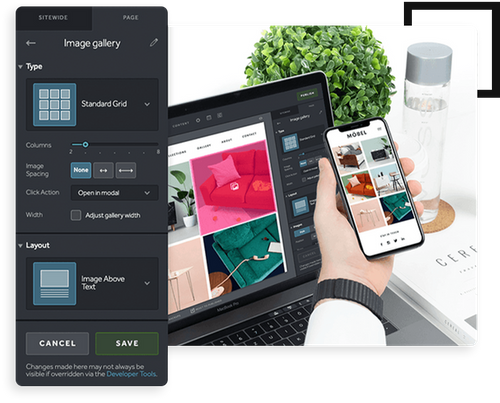 A Professional Online Presence
Our website builder and social media management tools allow you to create and maintain a professional online presence that showcases your brand and expertise. This helps establish trust and credibility with potential customers and makes it easier for them to choose your business over your competitors.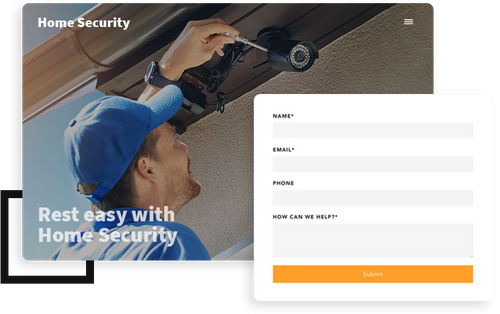 Increased Visibility
By optimizing your website and social media accounts for search engines, our platform helps increase your visibility online. This means more potential customers will be able to find you when they're searching for the services you offer. Easy to find = Easy to sign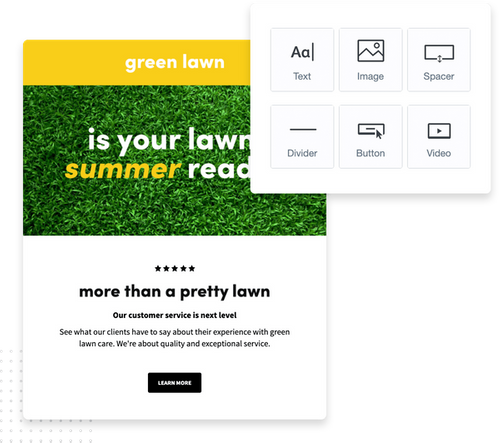 More Leads and Conversions
With our lead management and email marketing tools, you can nurture leads and stay top-of-mind with potential customers. This helps increase your chances of converting them into paying customers, and ultimately growing your business.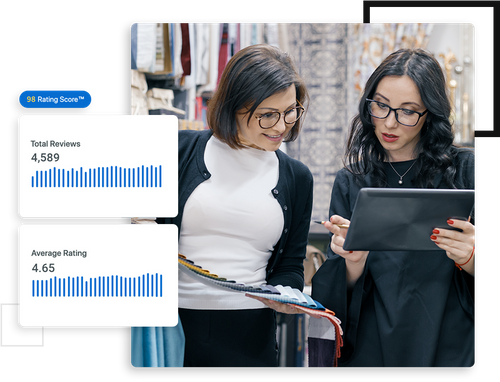 Improved Reputation
Our reputation management tools allow you to monitor and respond to customer reviews. Which helps improve your online reputation and shows potential customers that you're a business they can trust.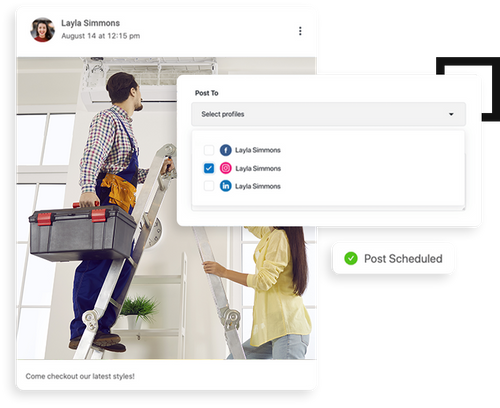 Time Savings
Our platform is designed to streamline and automate many of the marketing tasks that would normally take up your time. This can free up more time for you to focus on serving your customers and growing your business. Allows you to work on your business not just in your business.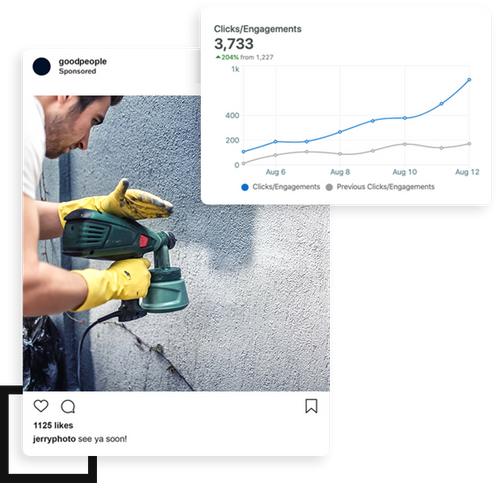 Better ROI
Our analytics and reporting tools allow you to track your results and measure your ROI. This can help you make data-driven decisions about where to invest your marketing resources and ensure that you're getting the most bang for your buck.
With our powerful backend marketing platform, your service-based business can achieve online success. You'll have access to customized marketing strategies that are tailored to your business needs.
Increases your chances of reaching your ideal customers.
Gives measurable results so you know where to invest your marketing resources.
See what our platform can do for your business!
Ready to get started? Schedule a free consultation with us today